With most of my weddings rescheduled to next year due to COVID-19 regulations, all of the sudden I have all my weekends available for the first time in 10yrs. Finally I am able to fill my weekends with non-wedding stuff! So when Michelle reached out to me about her maternity session I was super excited.
Michelle and I met awhile back working a wedding together. Michelle is owner of Pink Comb Studio where they offer bridal hair & make up. Just look how beautiful she is, and that glow! I had such a fun time with Michelle and her girls and that overcast light giving us that deep rich greens, blending so well with their purple dresses.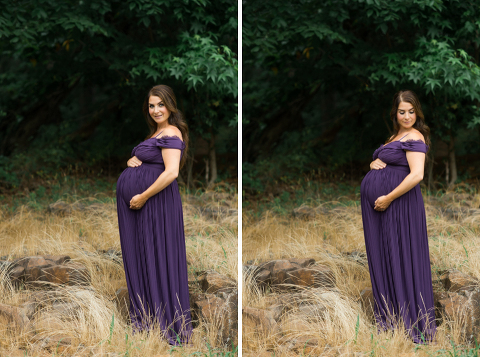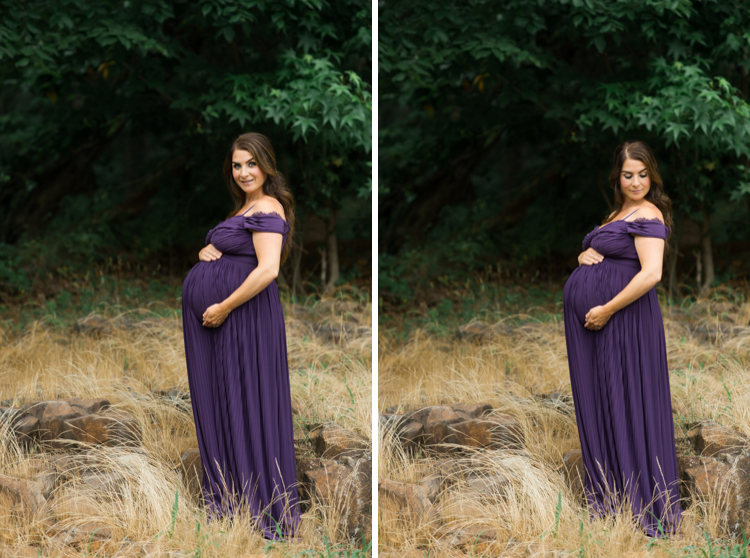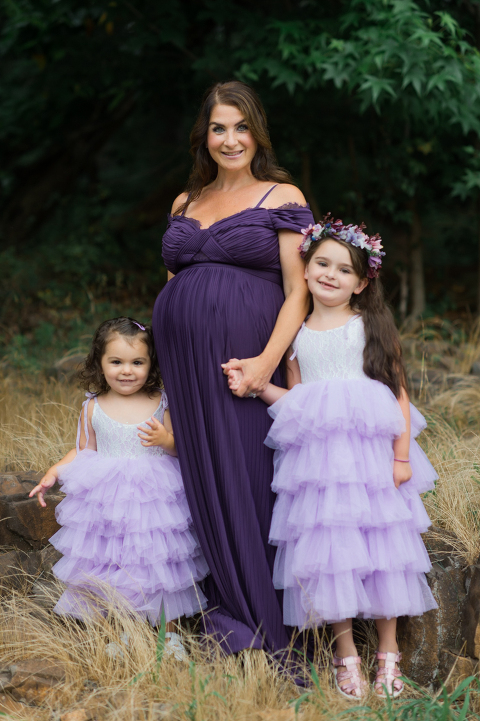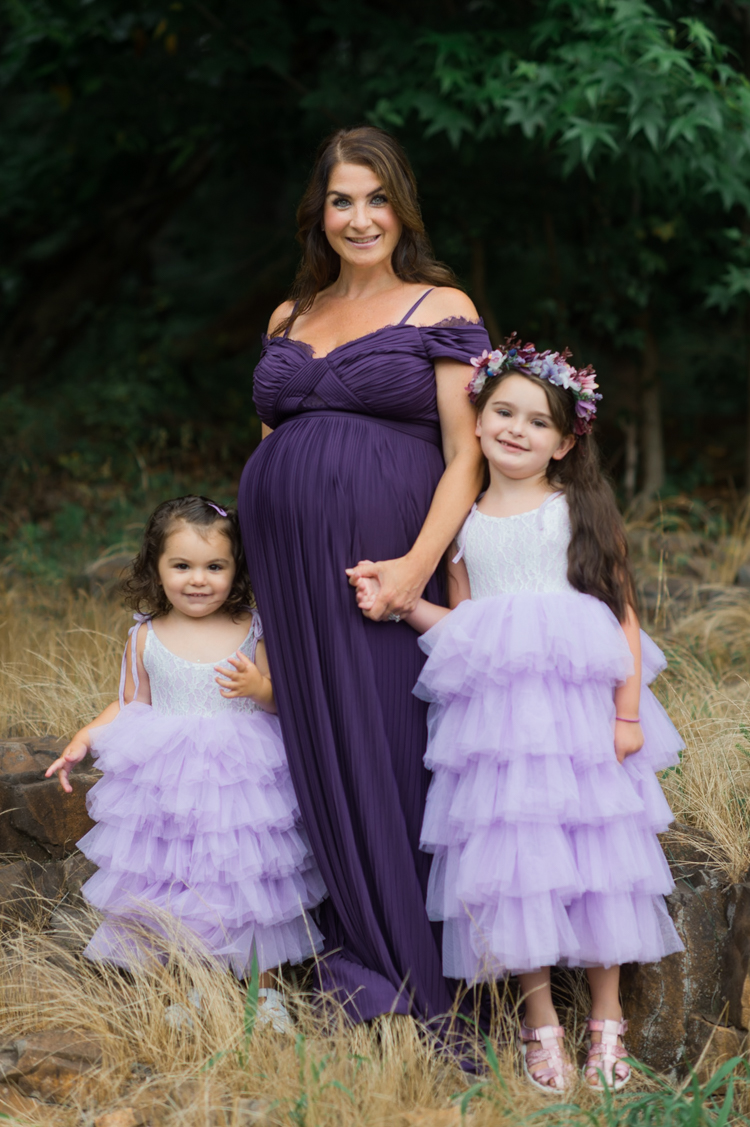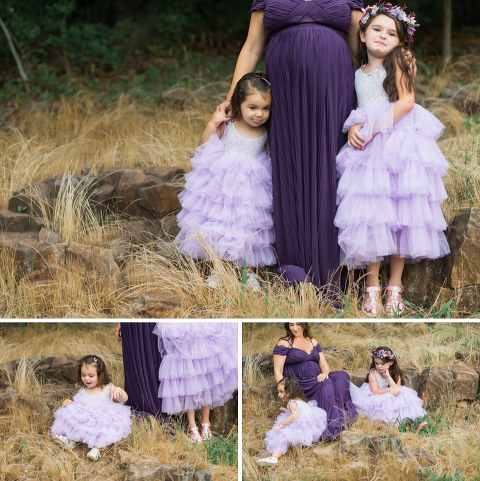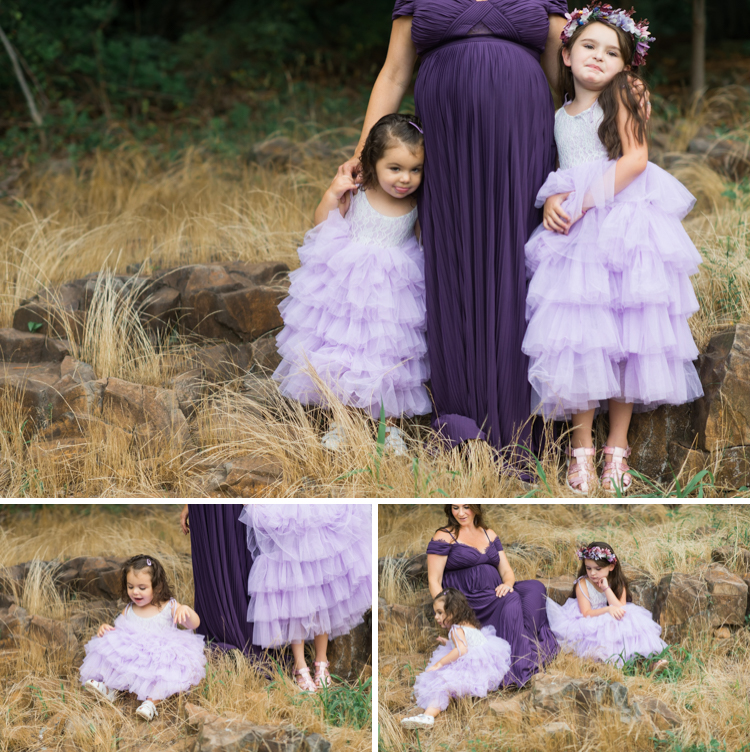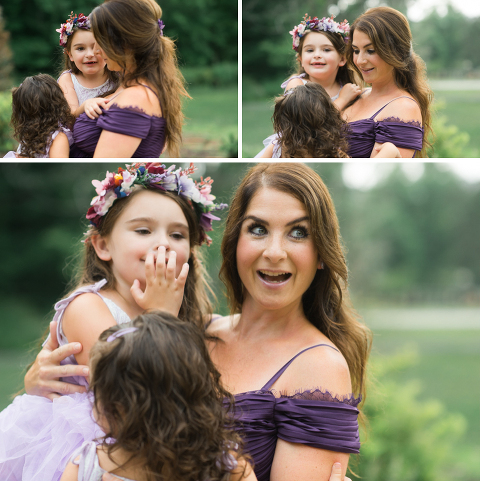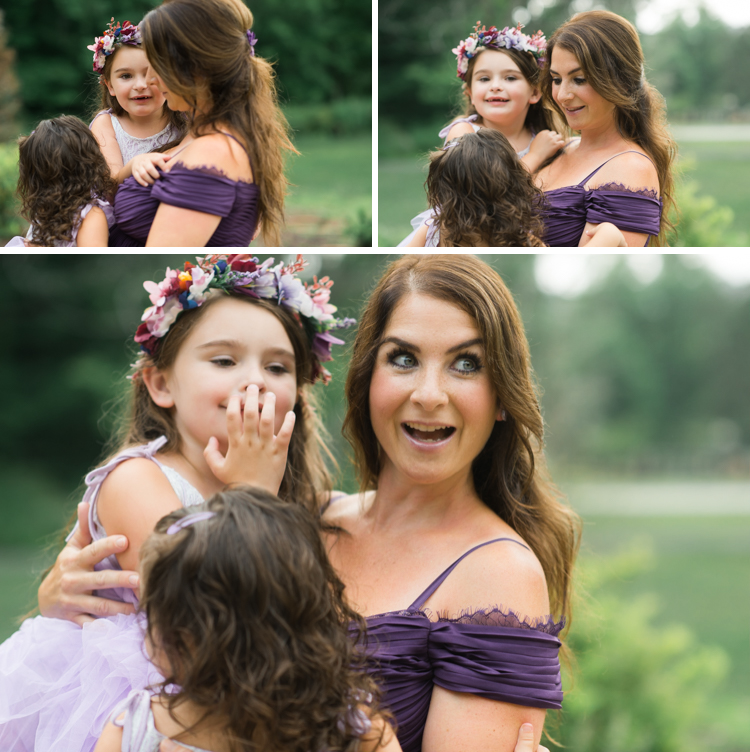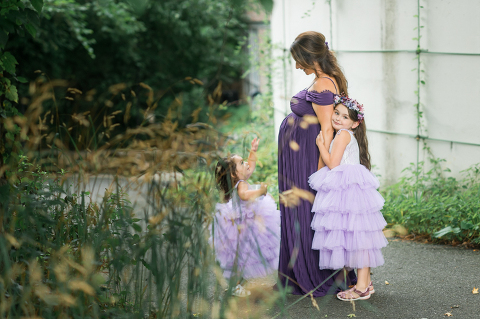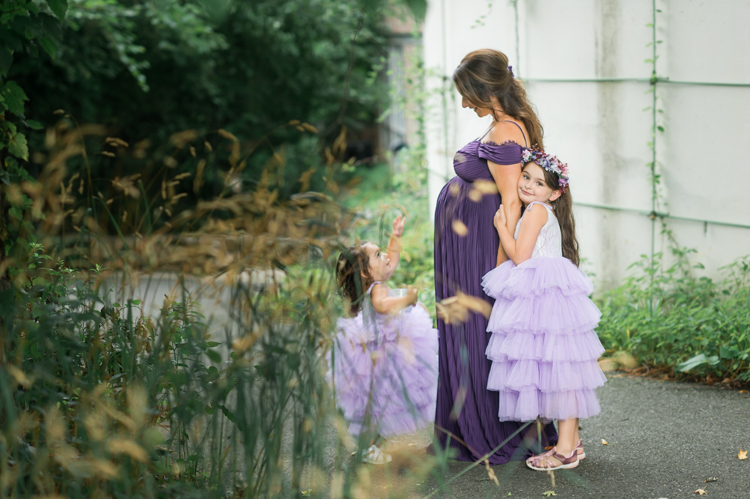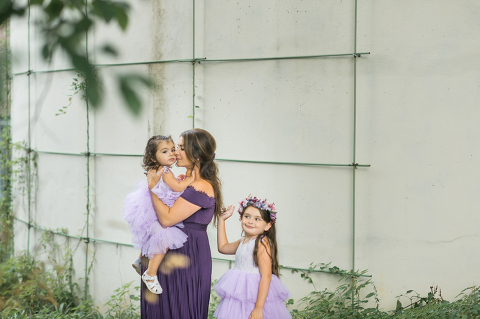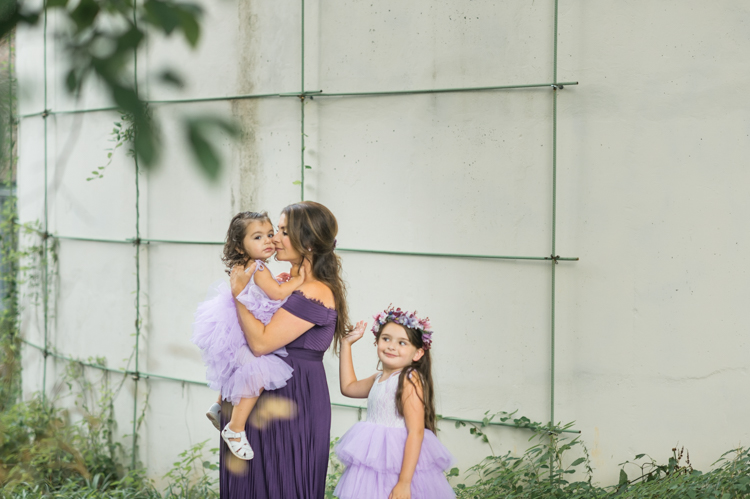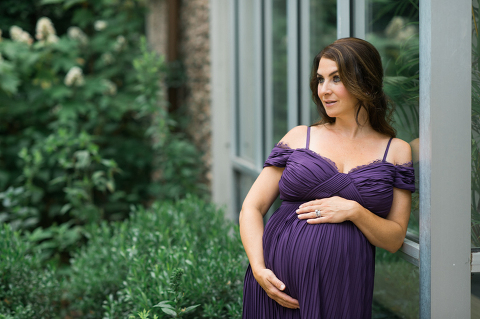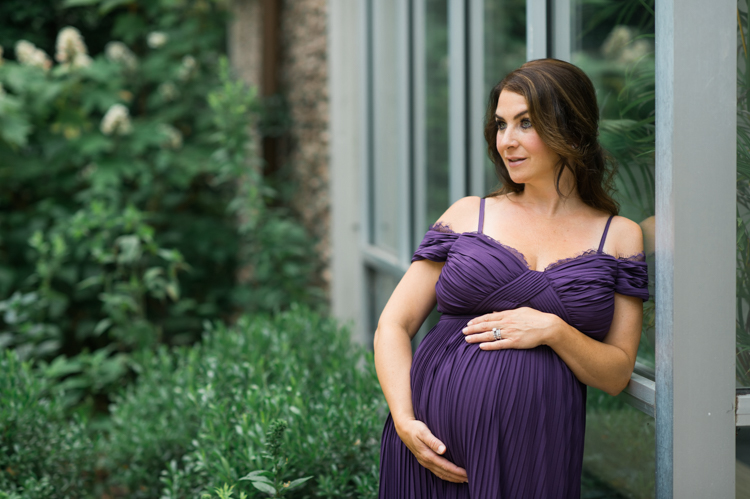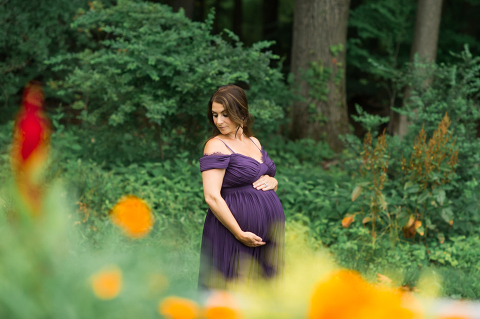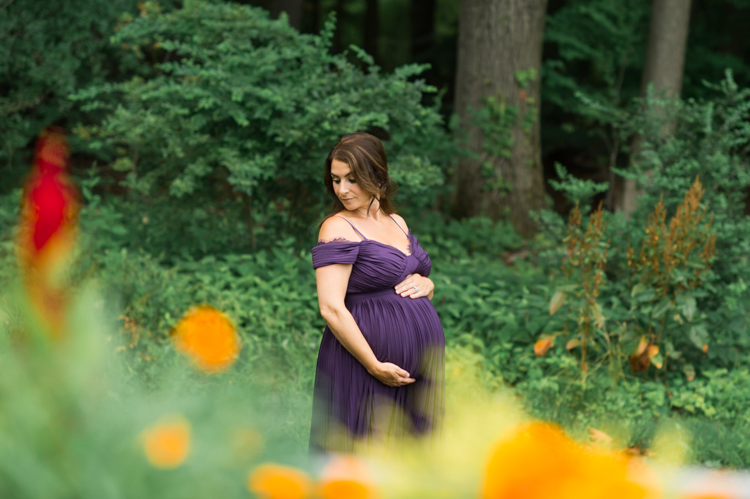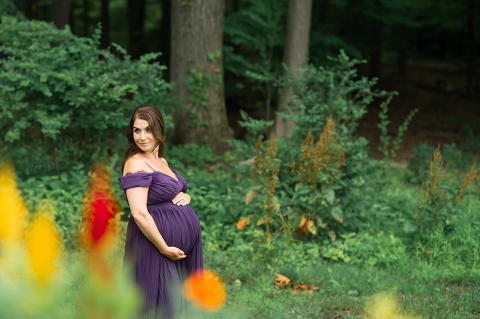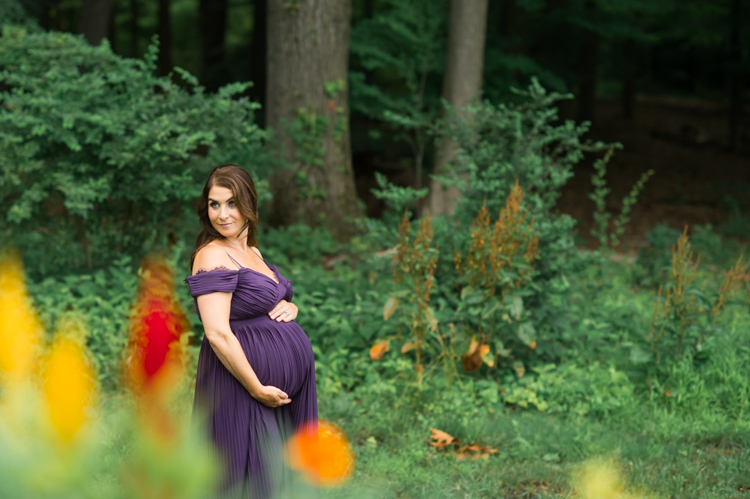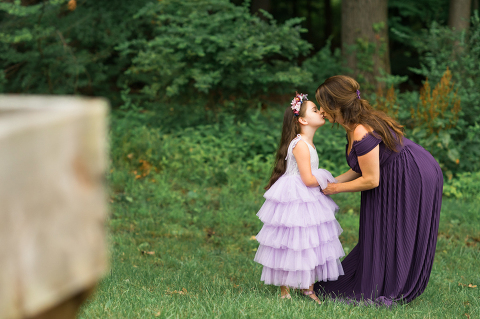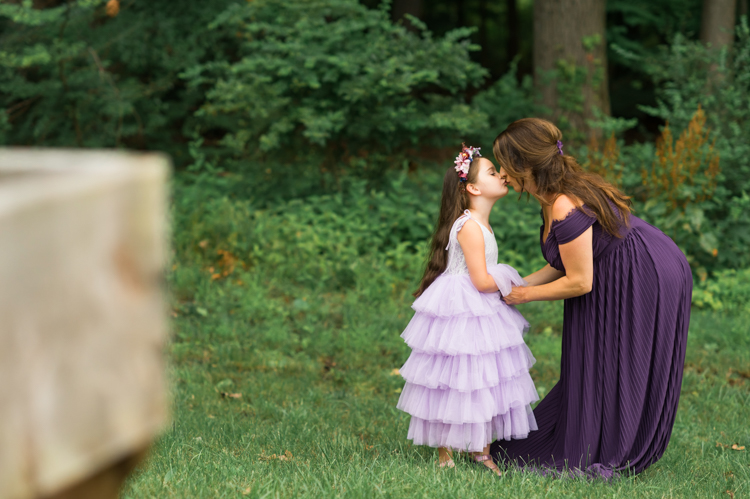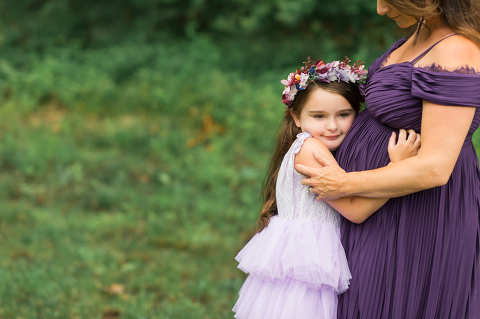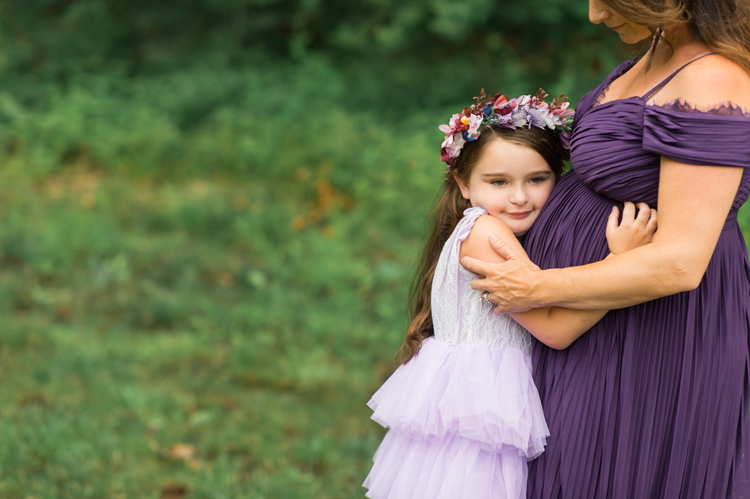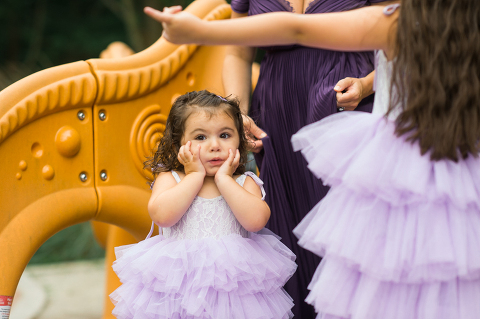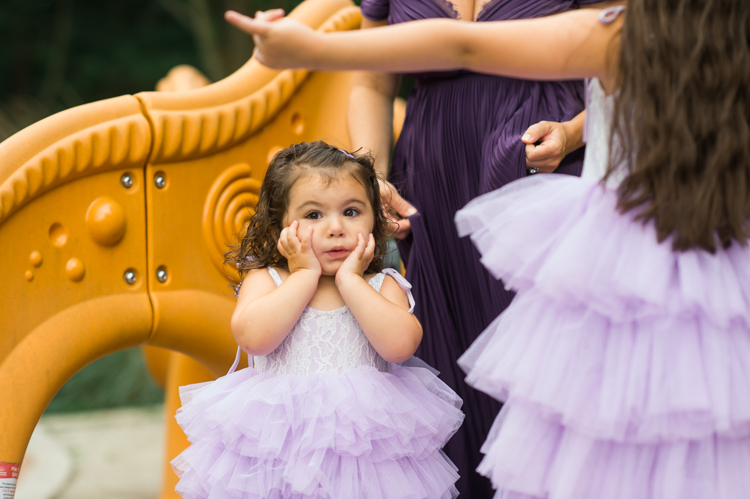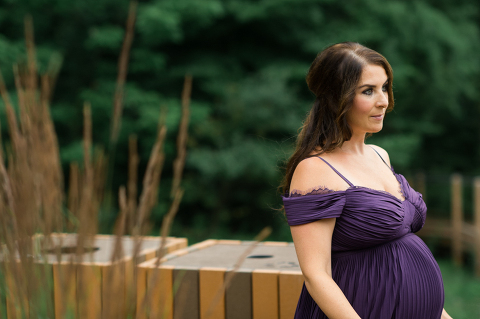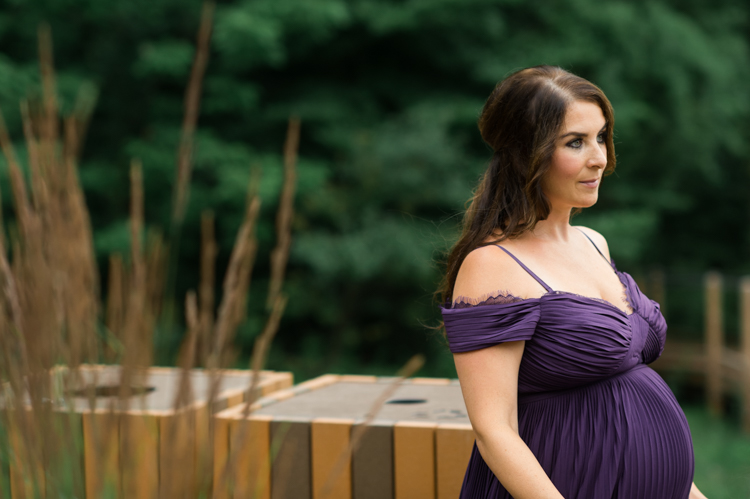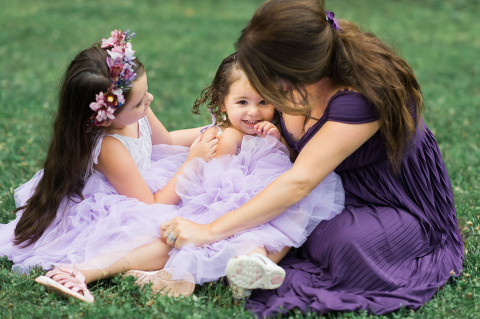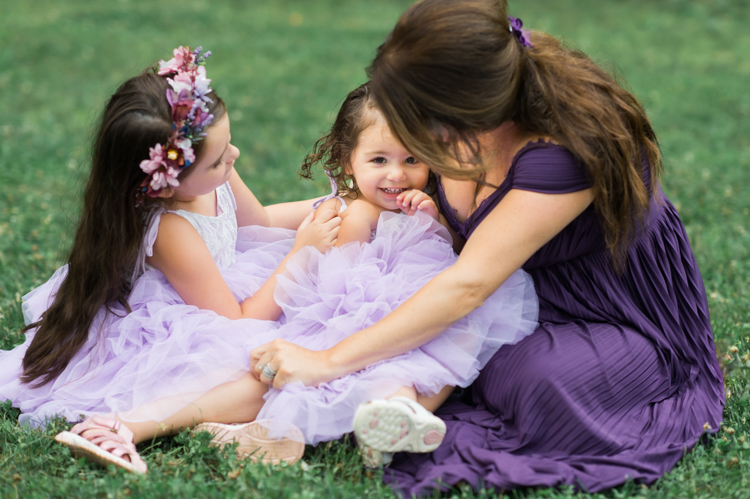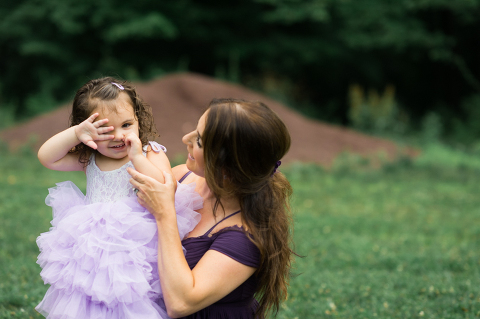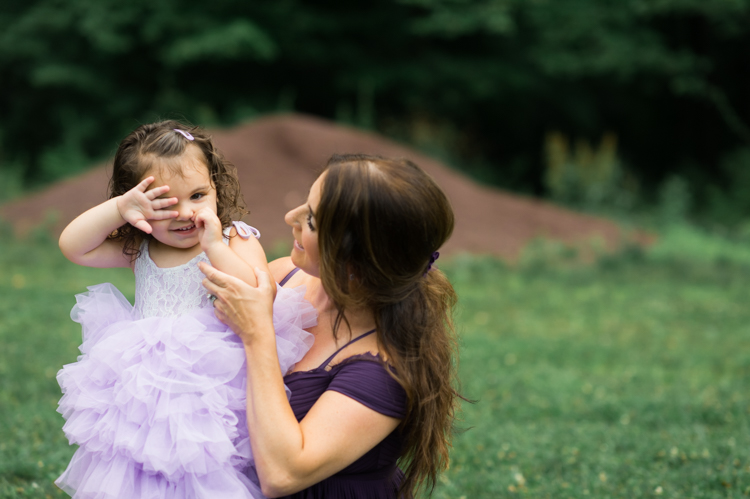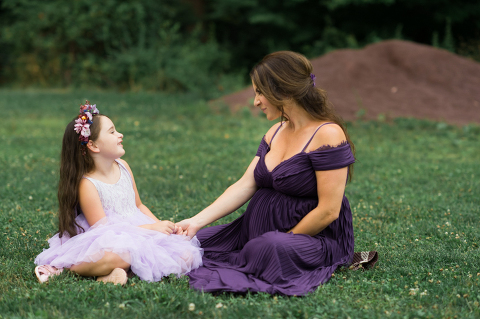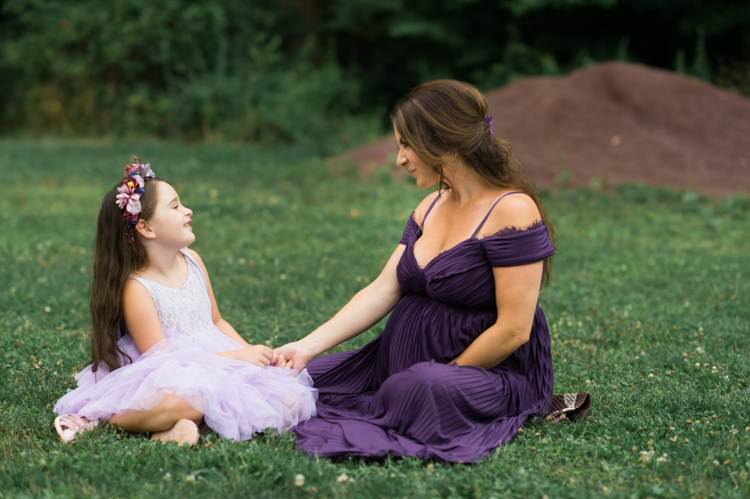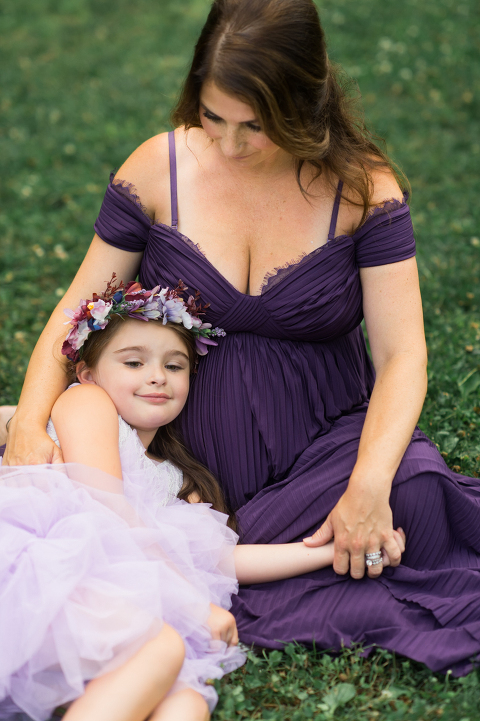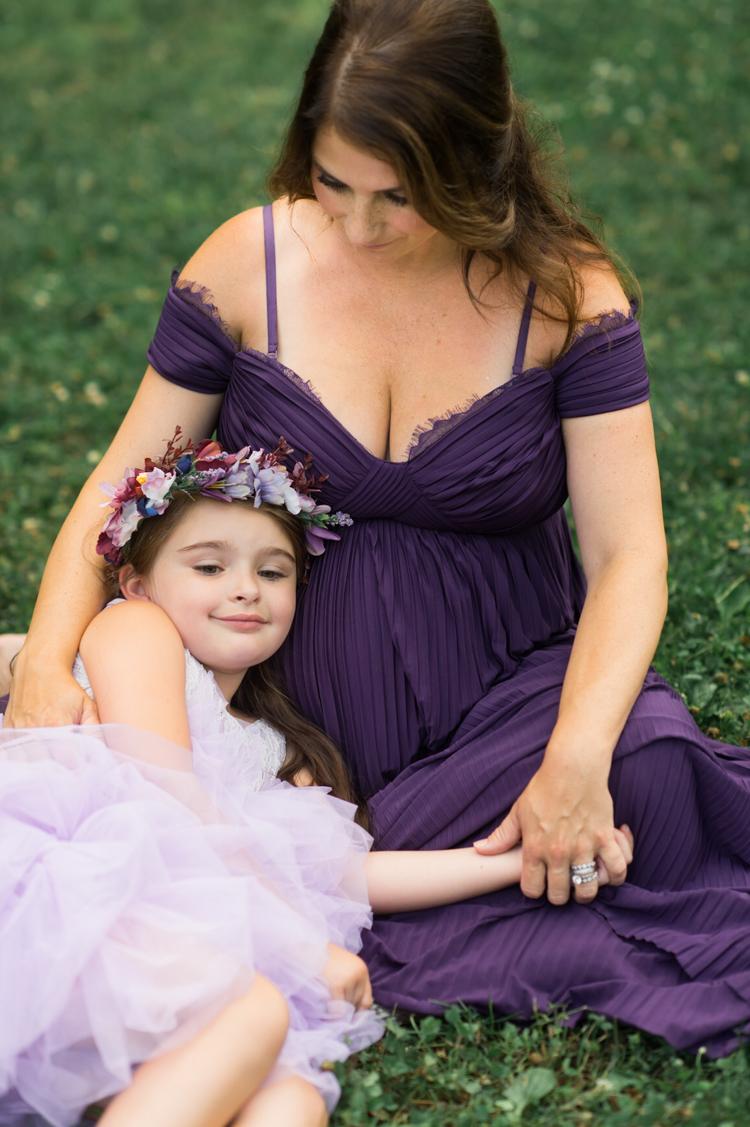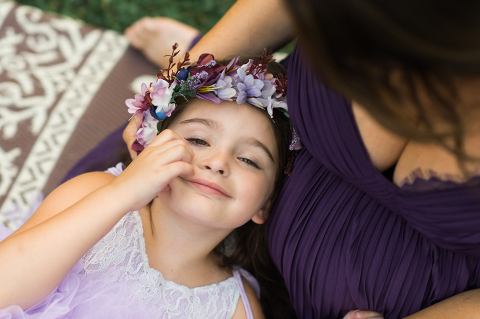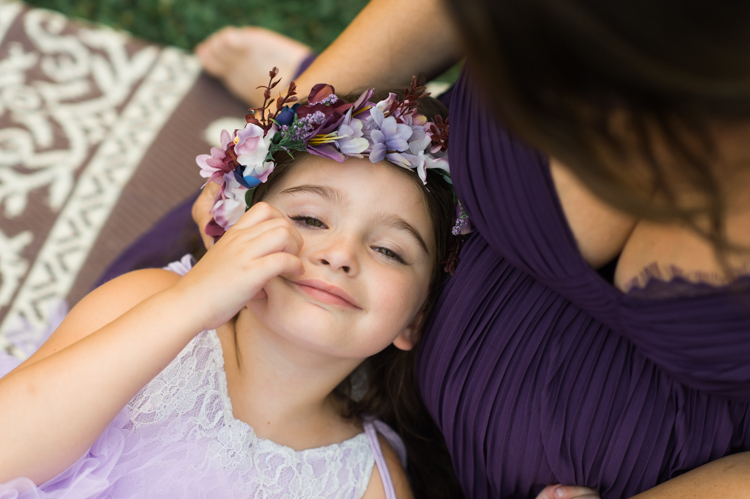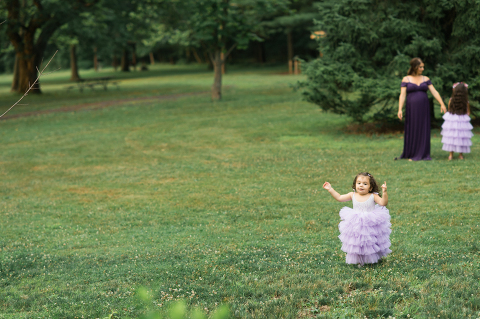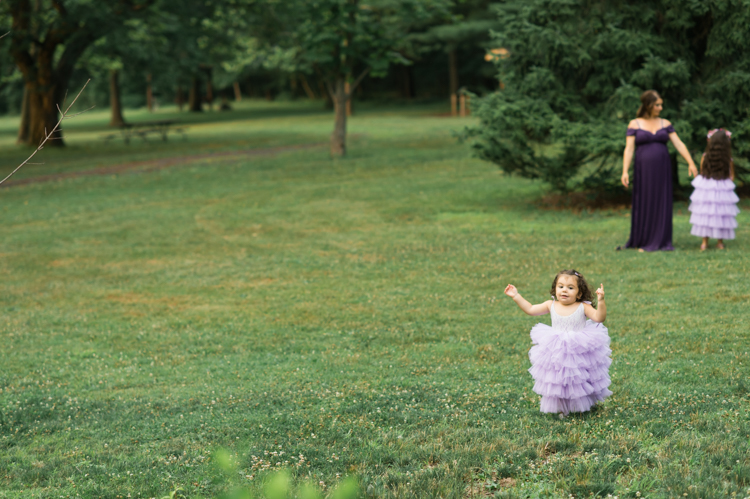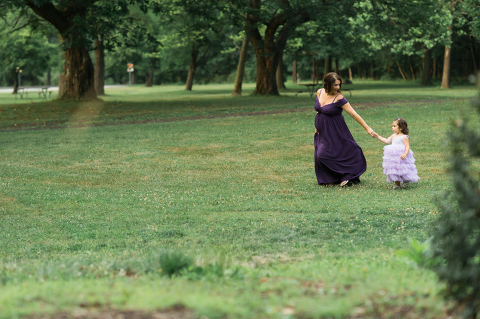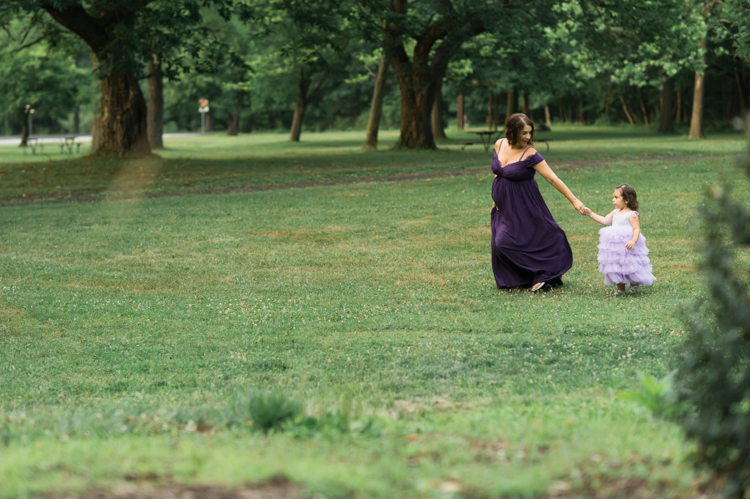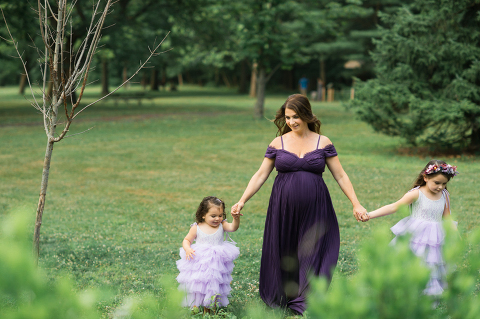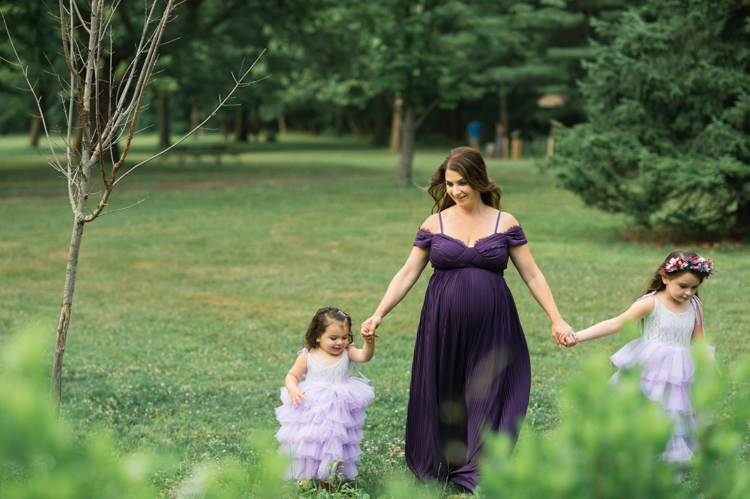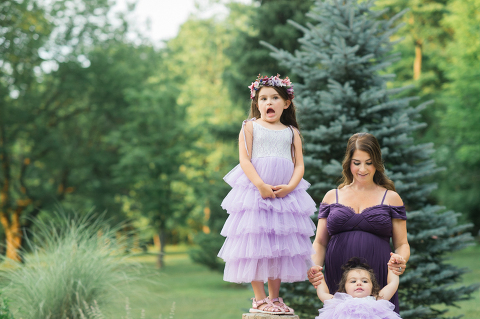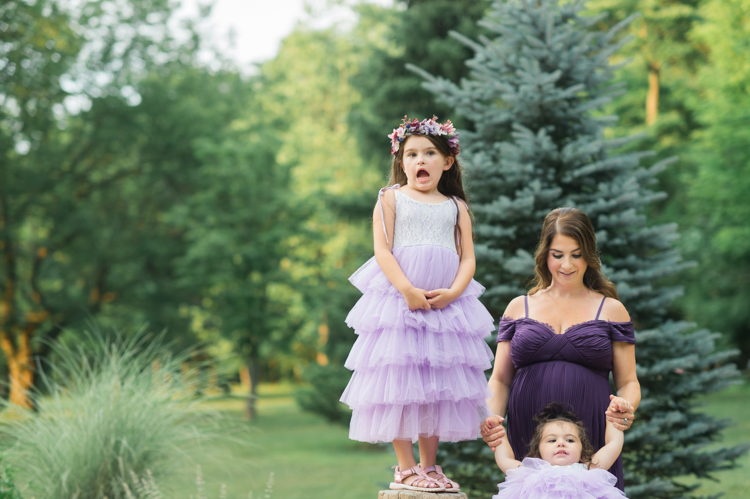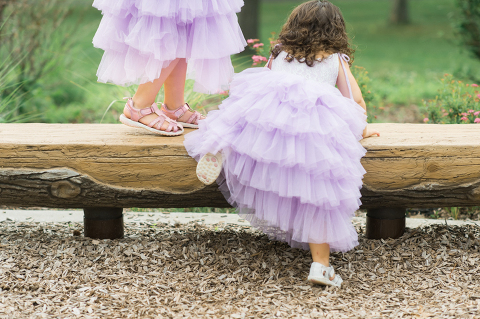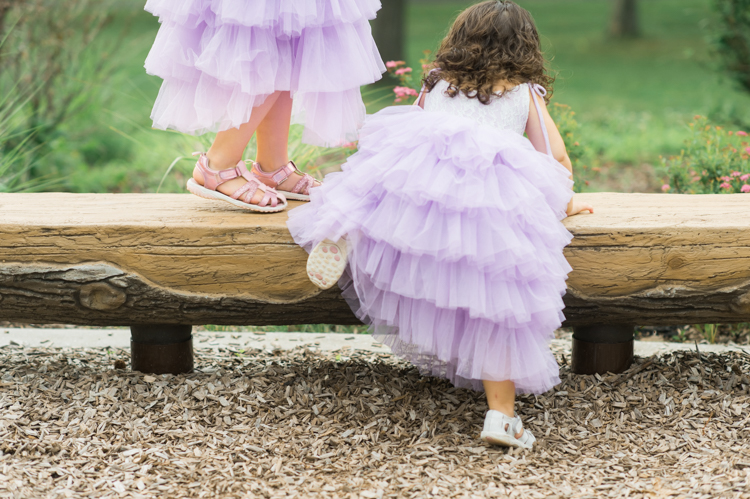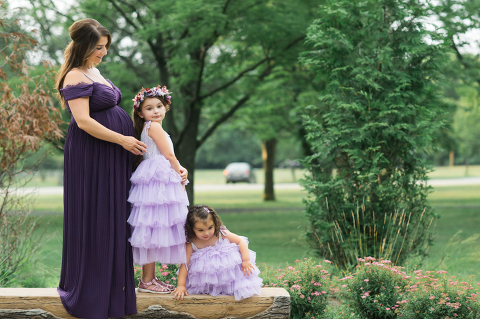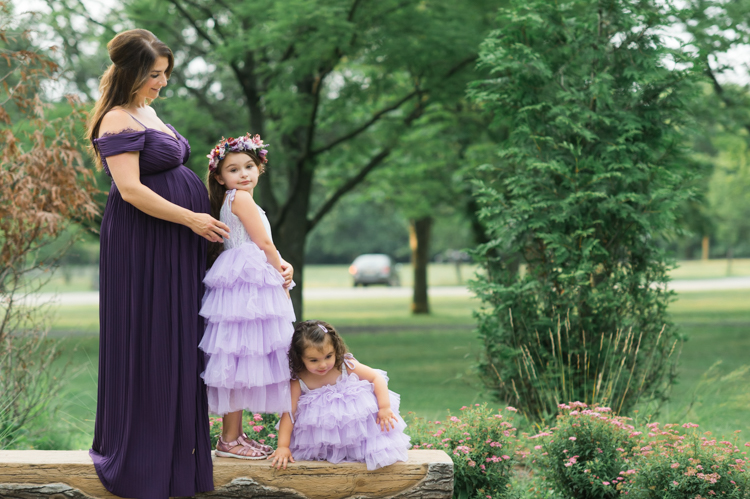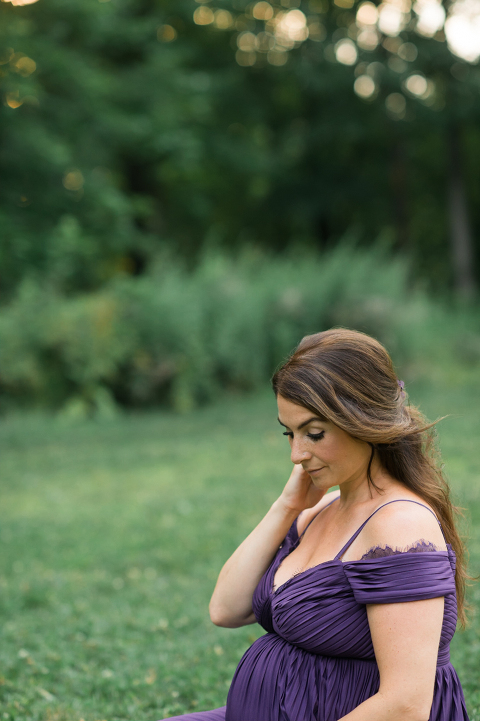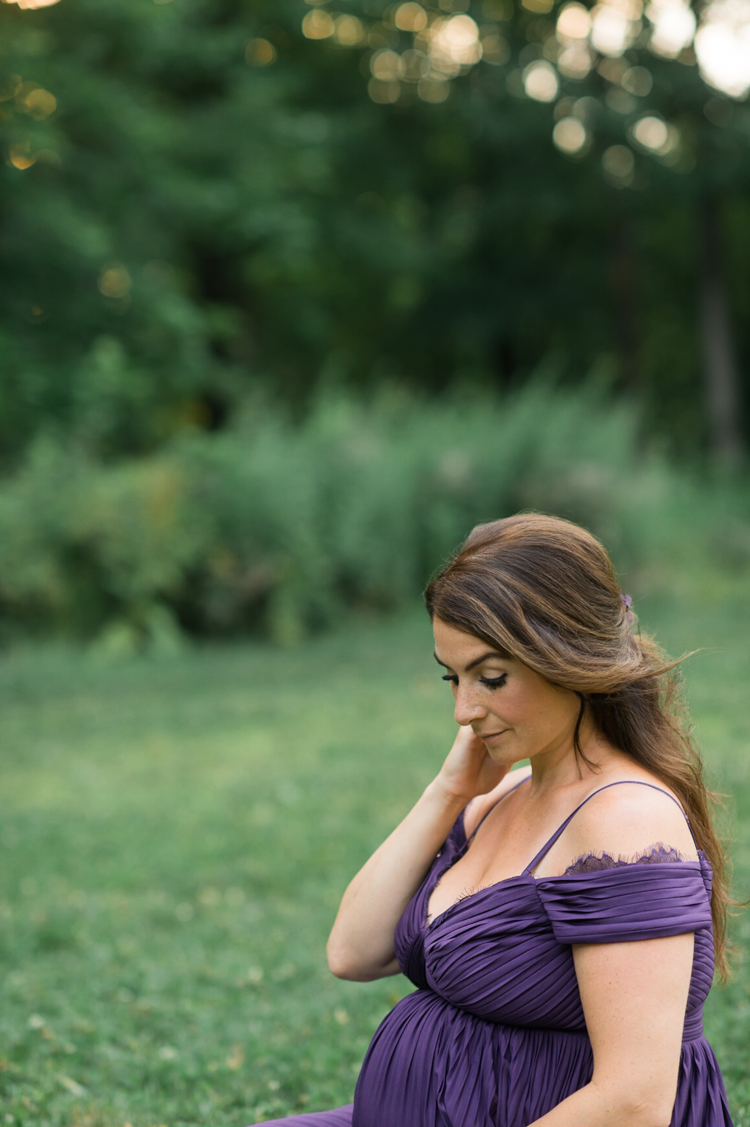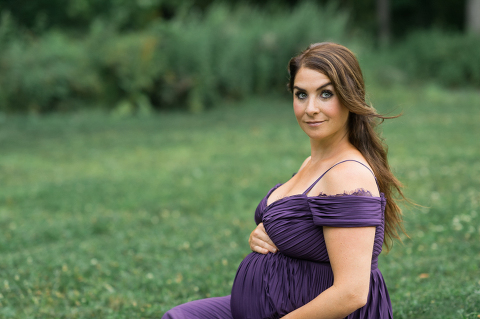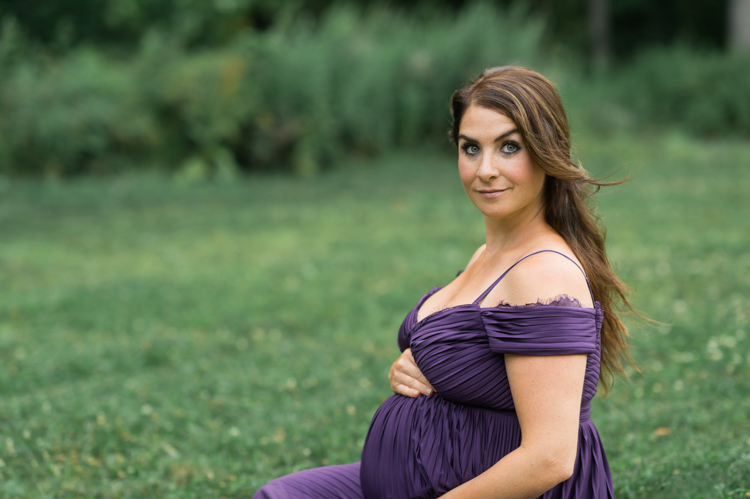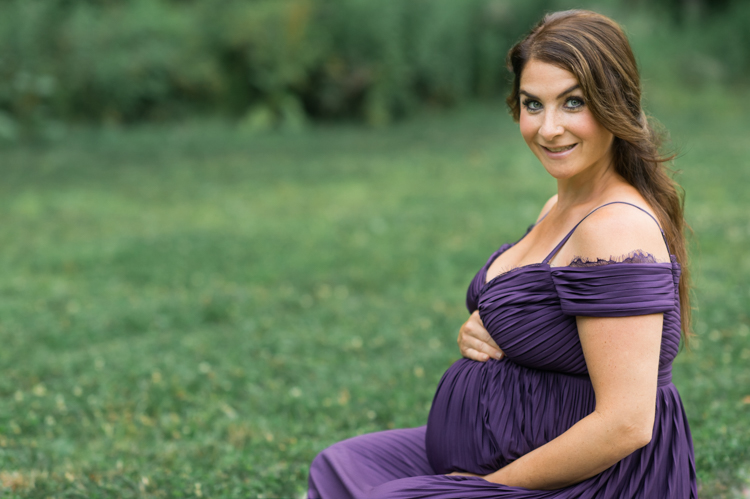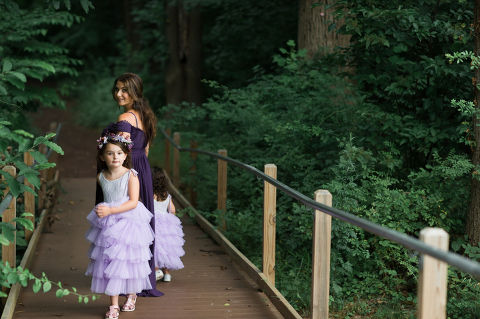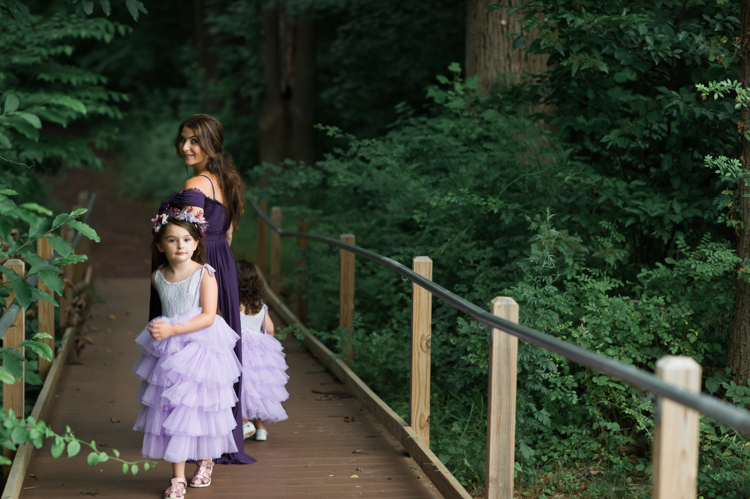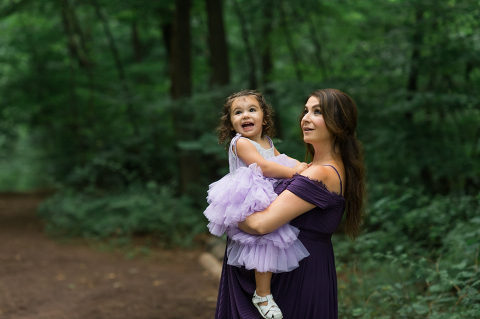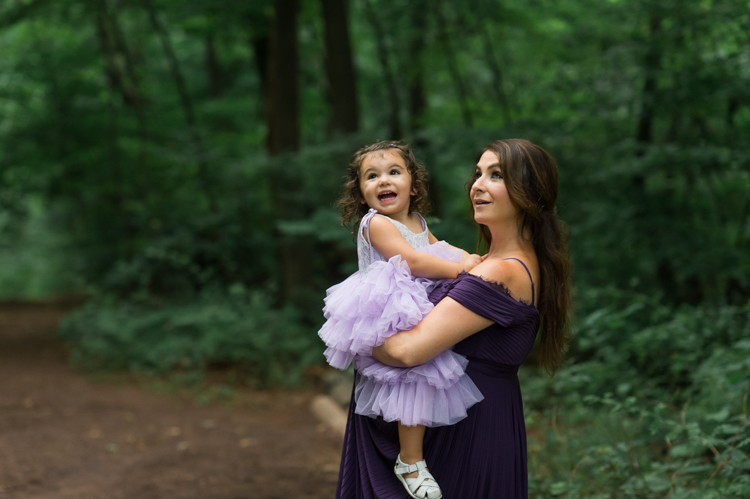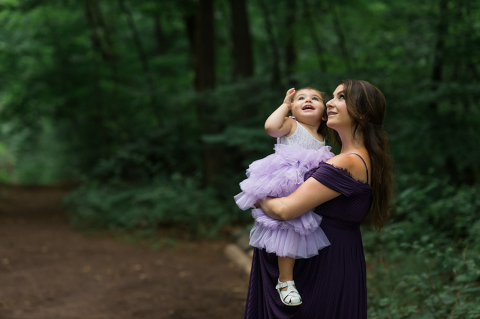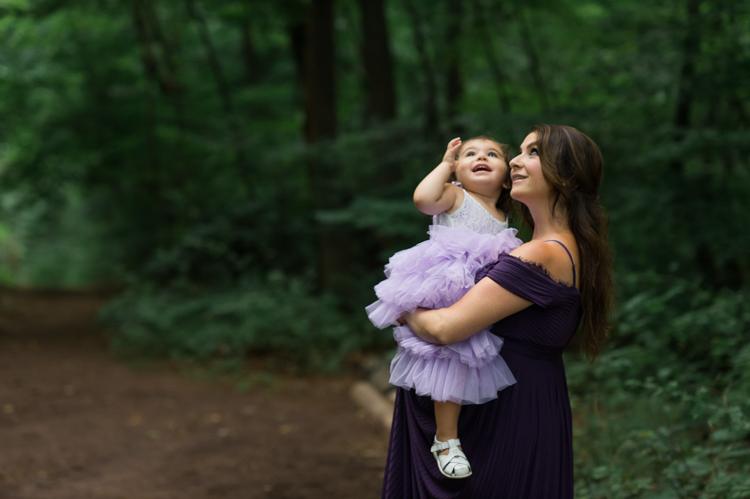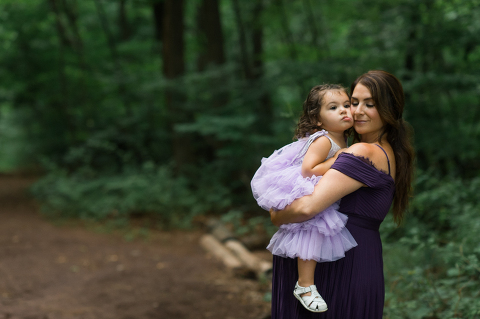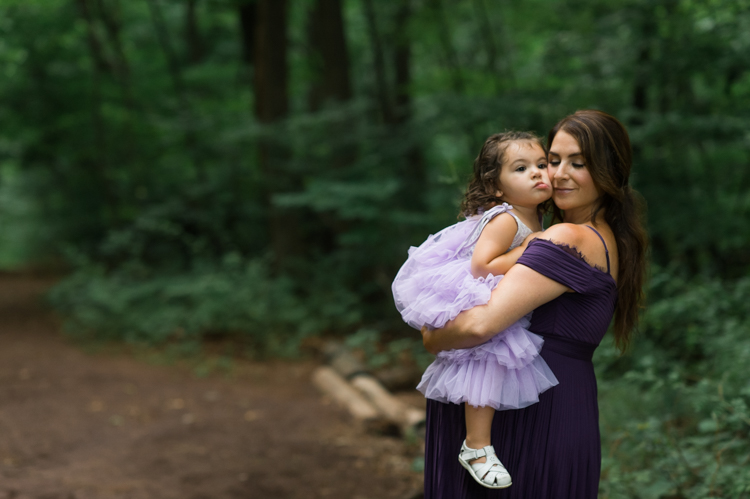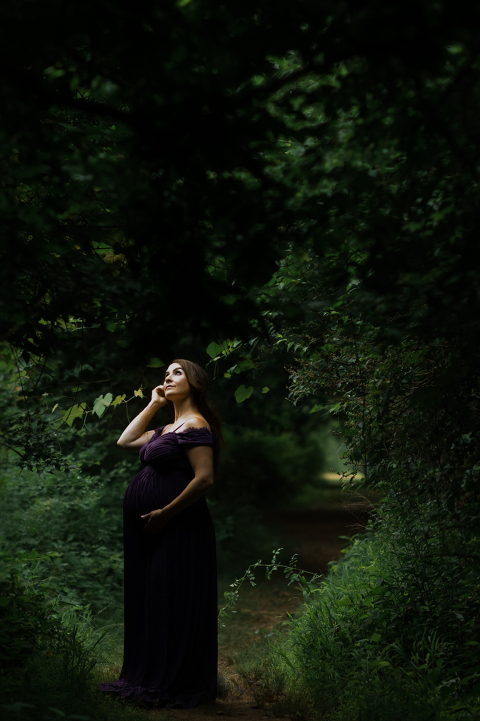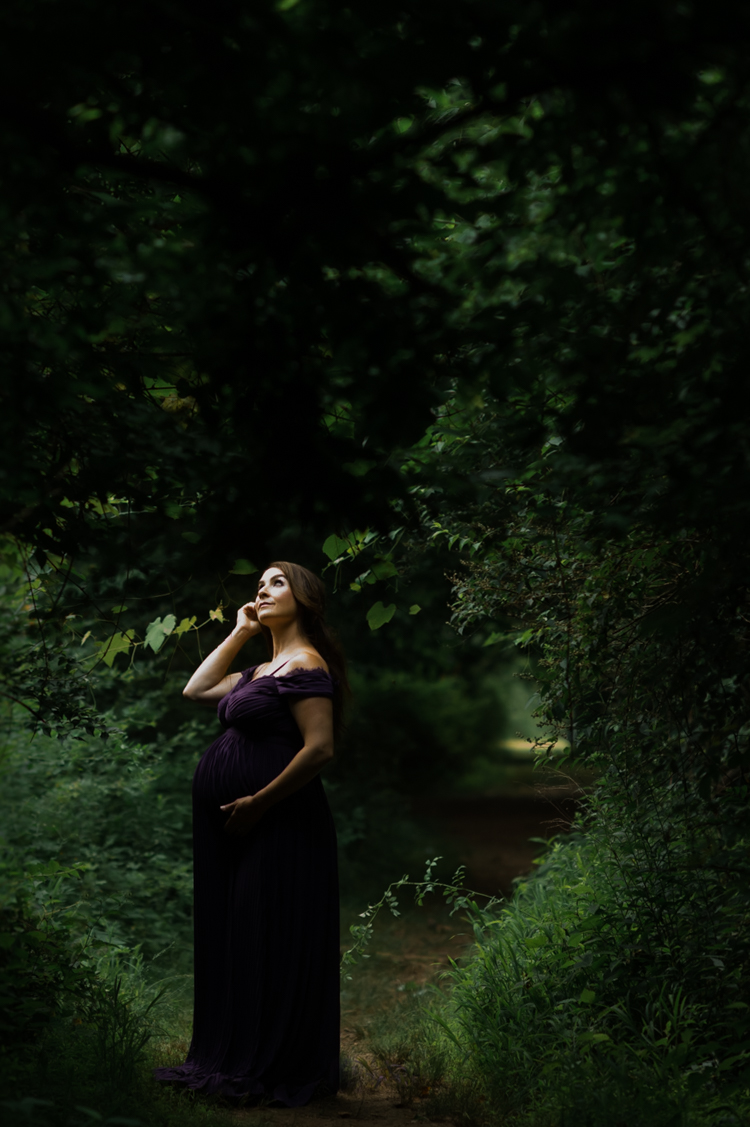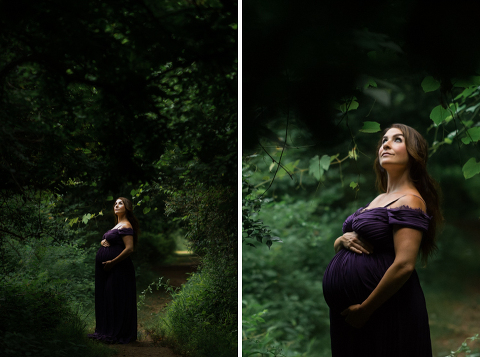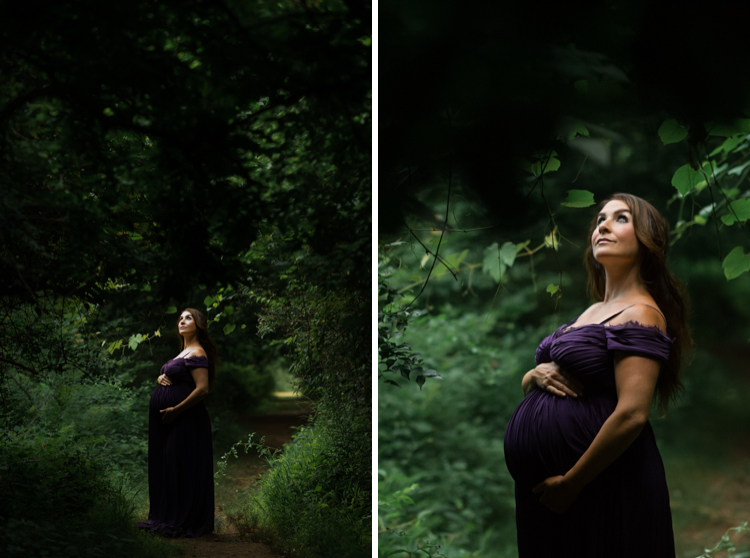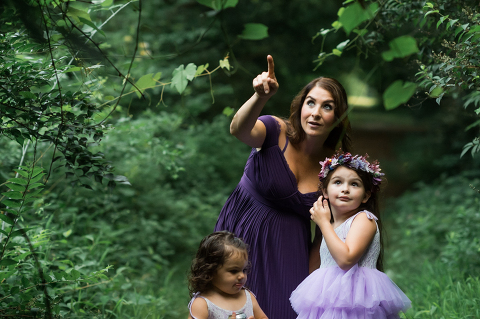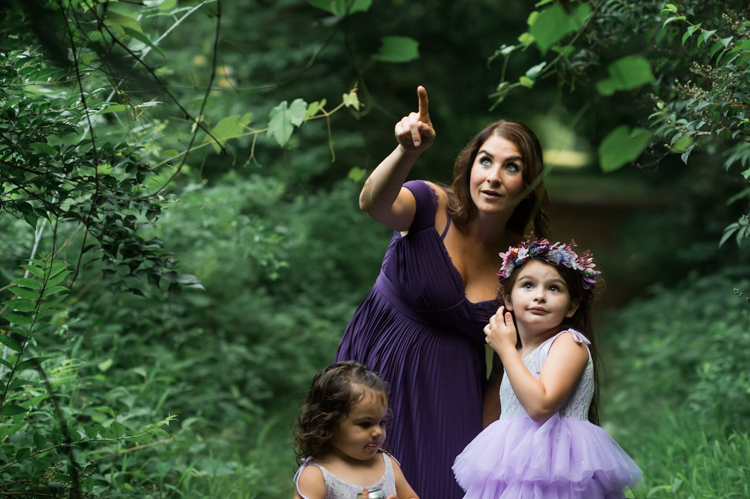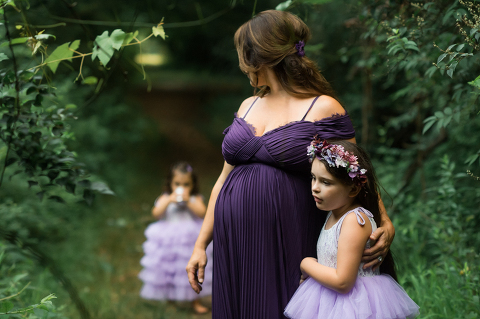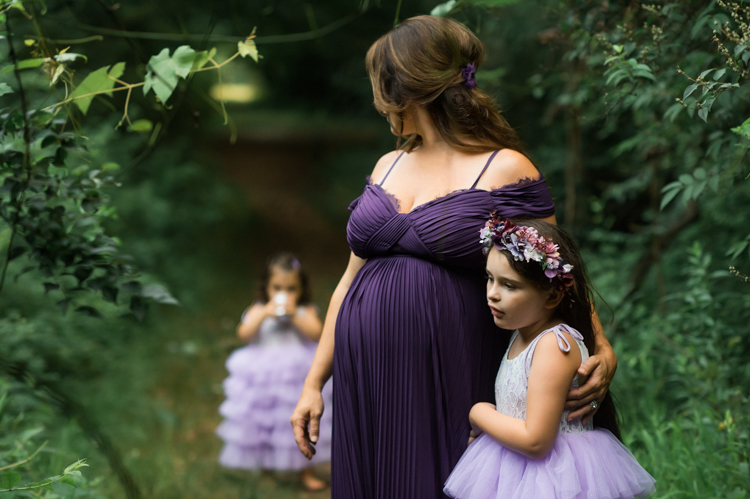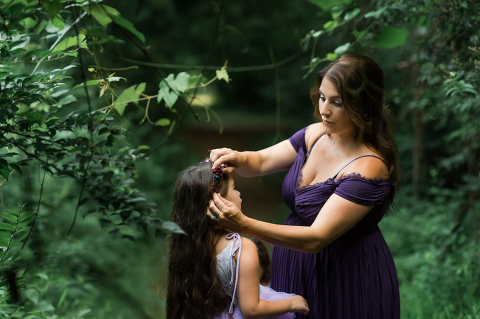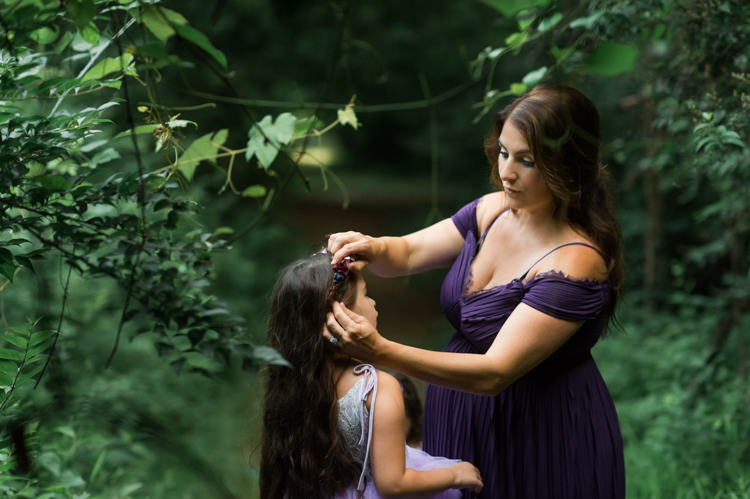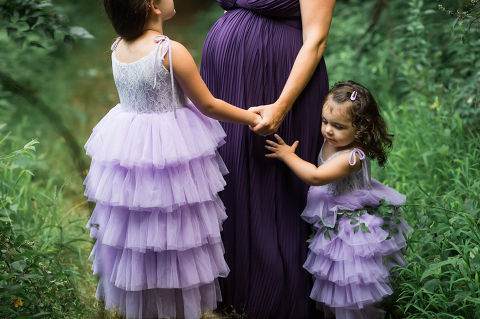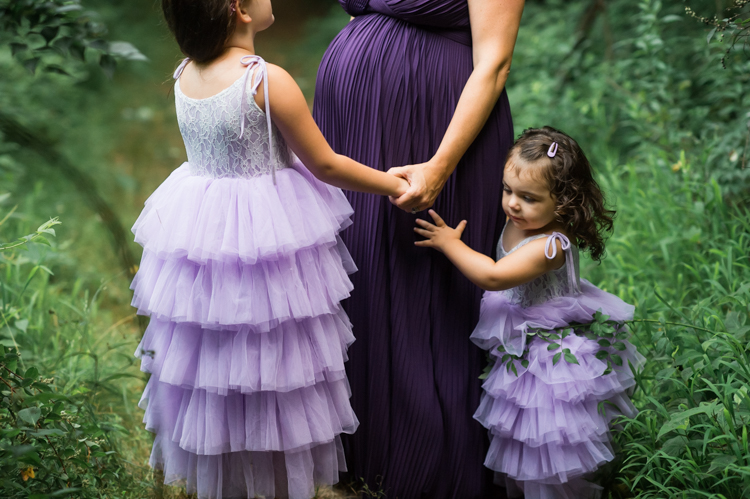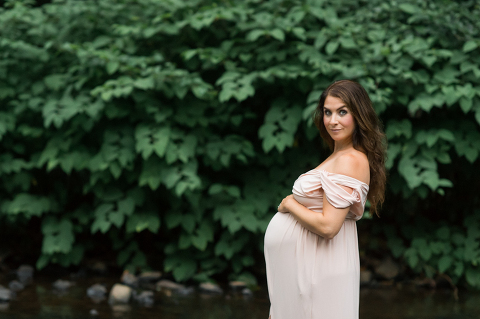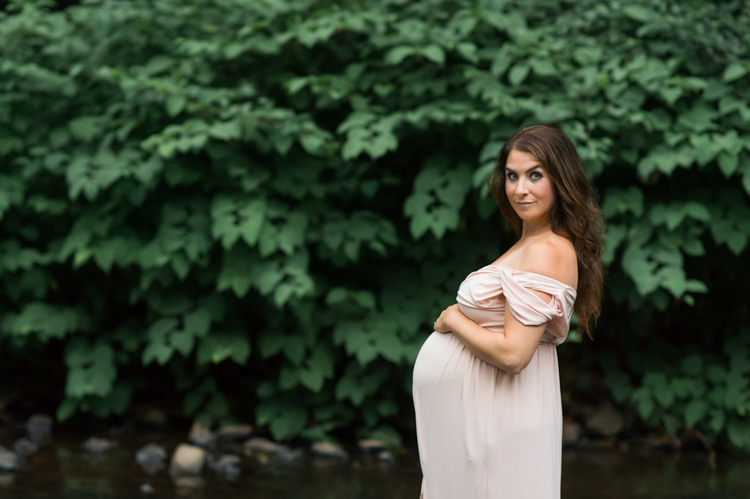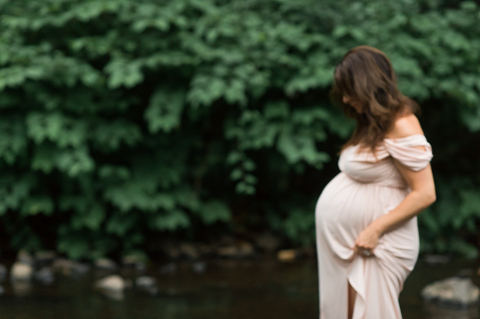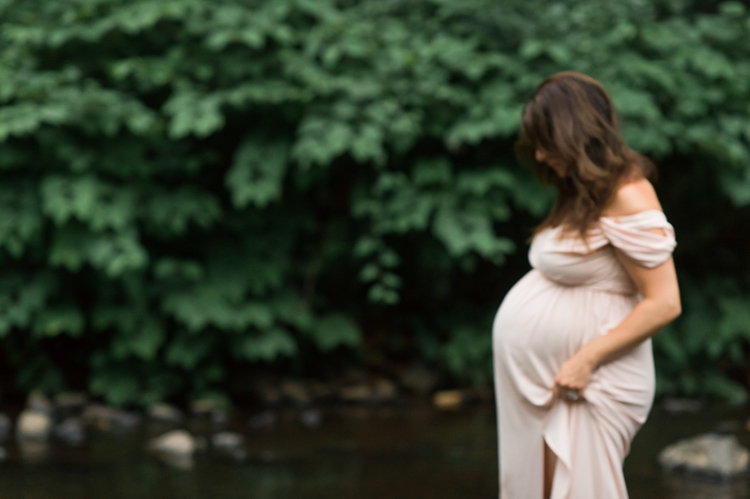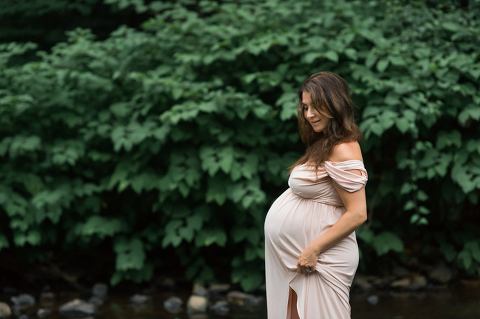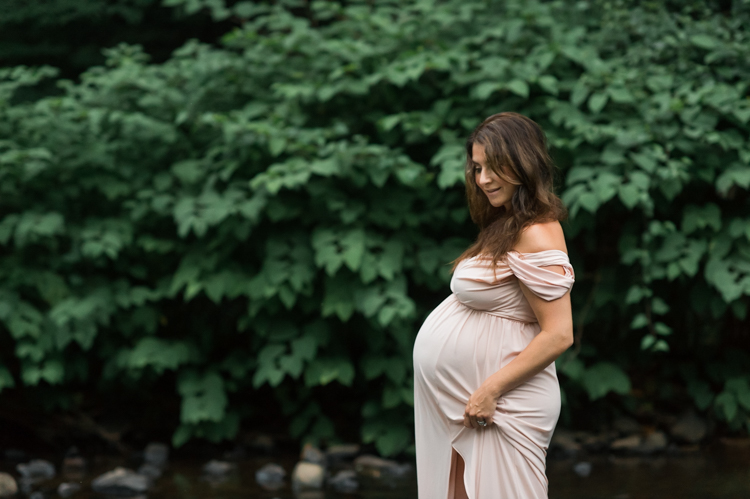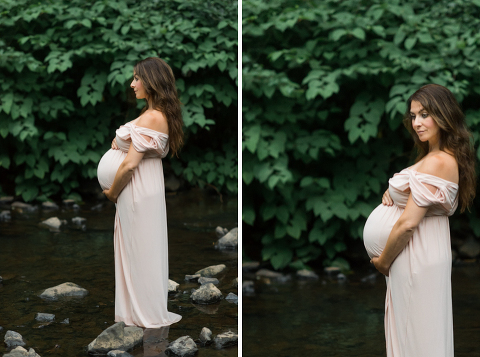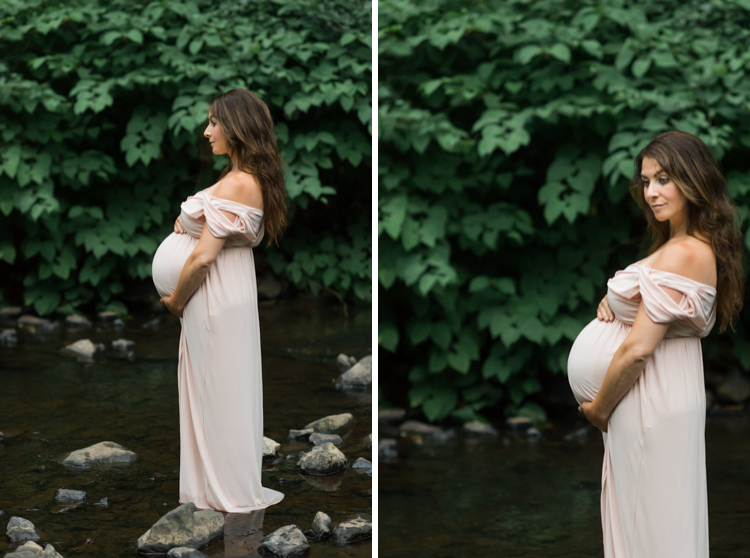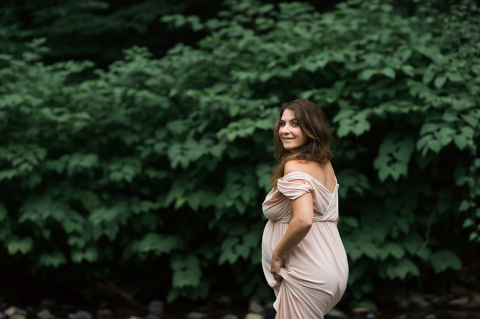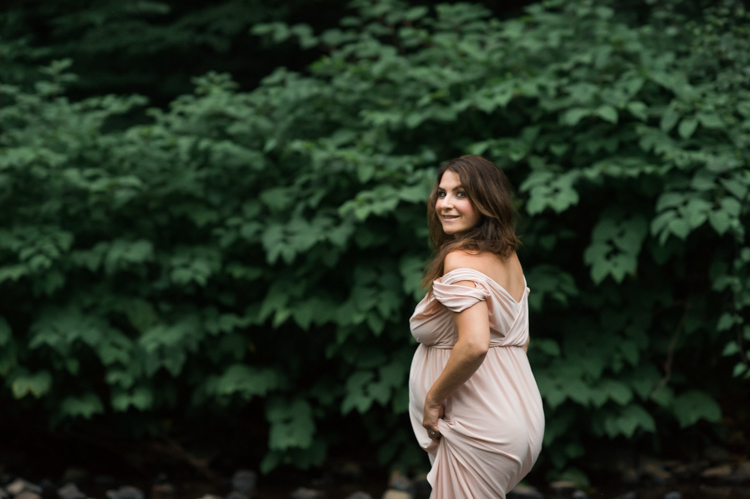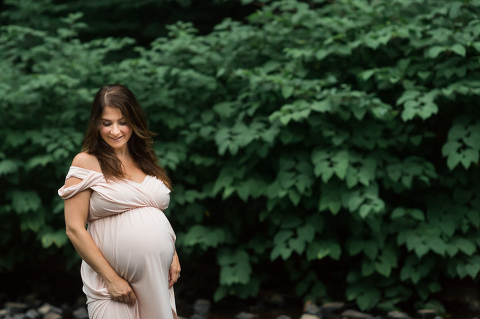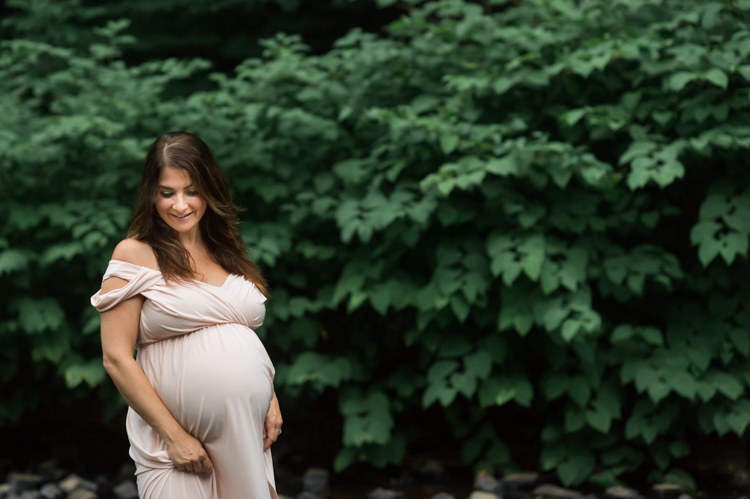 Can not get over how stunning she is during this maternity session with her two girls.